1 Win – 2 Top 10's – 8 RB Features – Favorites: 4 – Views: 404 Thank You!
Well well… It seems to be the "Kyllinga Nemoralis"! And it also seems that it is not common to South Africa:
Kyllinga nemoralis, Cyperaceae, kili'o'opu. Small pantropical sedge naturalized in lowland Hawaii. Stems slender, triangular, about 5 inches or taller, with linear leaves and a globose white "flowering" head about 1/4 inch or less in diameter Location: Common in lawns.
Here is a link to this map.
Thank you everyone who helped with the search of this plan't name!
Canon EOS 400D
f/5.6
Exposure time 1/400 sec.
ISO – 200
62mm Macro Filter
Views – 258 (July 2011)
WINNING CHALLENGES:
Nature Photography Challenge – Alphabet Blooms Beginning With – K – 06/2011 This was a tie
IN TOP 10 OF CHALLENGES:
International Women's Photography – THREE! – 01/2014
THE WORLD – K is for … anything that starts with K
FEATURED IN: 8
International Women's Photography – 12/2013
THE GROUP-GALLERY OF ART & PHOTOGRAPHY Morning Features all about flowers 07/14/2012
Alphabet Soup Letter K – 3/2012
EXCELLENCE in PHOTOGRAPHY – 11/2011
Nature Photography Challenge – 07/2011
Cee's Fun Artsy Friends – 06/2011
The World As We See It , or as we missed it. – 06/2011
Closeups in Nature – 09/02/2011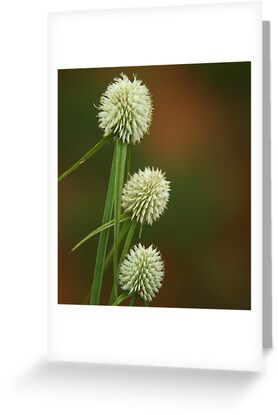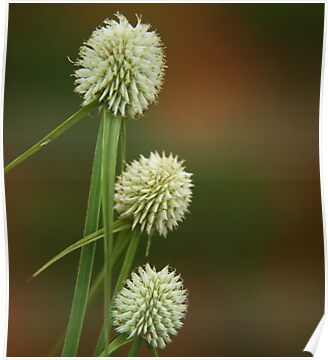 Okay… This is how the whole plant looks like. It's for sure not Wild Chives, Wild Unions or Clover. Thanks for viewing and commenting.