SOLD 1 x Greeting Card! – Thanks to the buyer!
Captured on: 15/11/2010
Canon EOS 400D Digital
F-stop: f/5.6
Exposure time: 1/2 sec
ISO – 200
Exposure Bias – 3,3 stop
Focal length 47mm
No Flash
VIEWS – 488 (12 September 2011)
WINNING CHALLENGES:
LOW LIGHT – DARK BACKGROUND PHOTOGRAPHY – Arrangements – 04/2013 4 way tie for winner
IN TOP 10 OF CHALLENGES:
Random – Jan avatar, new beginings $20 voucher – 27 /12/2010
AMAZING CHALLENGE ENTERTAINMENT – Untouched Photos – 24/12/2010
FEATURED IN:
This, That, and the Other Thing – 04/2013
AFRICAN ART AND PHOTOGRAPHY – 04/2013
It's in the detail… – 04/2013
The World As We See It , or as we missed it. – 04/2013
THE GROUP – Archived Pages – 09/2011
HIGH QUALITY IMAGES – I Think to myself …..What a Beautiful World …. – 07/2011
WILDLIFE of SOUTHERN AFRICA – PLANT&TREE-life – 06/2011
The World As We See It , or as we missed it. – 06/2011
THIS & THAT – 06/2011
A Place to Start – 12/01/2011
Still Life Fine Art and Food Photography – 25/11/2010
Afrikaans is my moedertaal / Afrikaans is my mother tongue – 25/11/2010
Quality Art & Photography – 24/11/2010
Berries, Fruits, Nuts & Seeds – 23/11/2010
Closeups in Nature – 21/11/2010
SPECIAL AWARDS: Thank you!
The World As We See It , or as we missed it. – Editors Weekly Choice Ending April 7th, 2013 – Still-Life Of The Week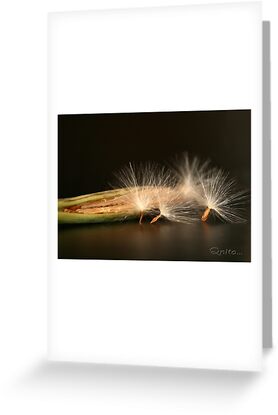 The humble little Dandelion has remarkable nutritional value, being very high in vitamins A and C, with more beta carotine than carrots and more potassium than broccoli or spinach, not to mention healthy doses of iron and copper for good measure. Medicinally, Dandelions are considered very safe and effective as a general tonic that helps strengthen the liver, gallbladder, pancreas, spleen, stomach, and intestines, improving bile flow and reducing inflammation in cases of hepatitis and cirrhosis. Dandelions also help to dissipate gallstones and are believed to improve kidney function, thereby improving overall health and clearing skin problems.
Dandelion tea is the perfect choice for those with the above problems or those who lead relatively sedentary lifestyles and who experience discomfort associated with this, such as constipation, digestive disorders, indigestion, and general sluggishness and fatigue. Just one cup per day will yield noticeable results within the first few months. Tea may also be of benefit for many of the problems associated with diabetes and low blood sugar.
Externally, the white sap from the stems or roots can be applied directly to ease the pain of sores and bee stings, and is useful in the elimination of warts, acne, and calluses.
Dandelion coffee is made by grinding roasted roots, and makes a nice substitute for regular coffee, but without the caffeine (see main Dandelion page for instructions). People who can't tolerate much coffee can drink as much as they please and reap the health benefits without any side-effects. For the sweets lover, ground root mixed with warm milk and a little sweetener makes a very tasty and nutritious creamy beverage with few calories.