Please View Large
Went into Exeter yesterday 060711 to watch the Coldstream Guards parading, and on our way to the bus station, went through Princesshay and I captured this reflection in one of the shop windows.
Processed as a selective colouring, something that I do not often do, but I think that it suits this shot.
What do you think?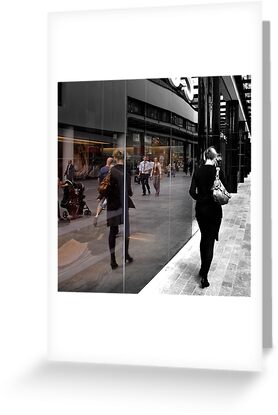 Country Pursuits Photography.
Pentax.