Please View Large
A tribute to Jack Hargreaves.
Who remembers Out of Town, that Jack used to present from this very garden?
A man who taught many youngsters how to love the countryside through that wonderful programme. I know, as I was one of them.
This is the garden at Jacks last home near Sturminster Newton in Dorset, before he sadly passed away in 1994, and I blended a photo of him as if his spirit is watching over it.
Click here for more from Dorset.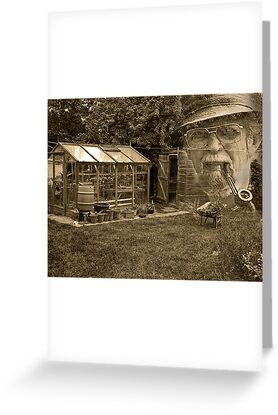 Country Pursuits Photography.
Pentax.