Please View Large
Went into Exeter earlier and met up briefly with Charmiene before she goes back to the USA.
Having my camera with me, I took a stroll round Northernhay Gardens where I found this beautiful memorial, looking splendid in the bright autumnal sunshine, ahead of the forthcoming Remembrance Day parades.
Hope you like it and thank you for looking.
Pentax K110D and Tamron lens.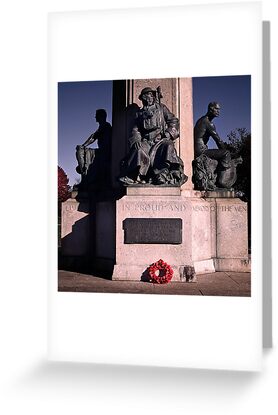 Country Pursuits Photography Devon.