Purple Cactus on Nowhere Bad!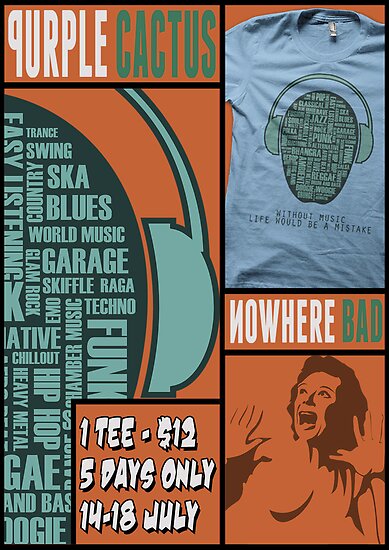 I have been lucky enough to have one of my shirts chosen to be printed at Nowherebad.com. It's there for 5 days only, starting today and then it's gone forever. I'm really ecited about this opportunity and thought that it deserved me blowing my own trumpet a bit :o)
I also want to thank everyone who has supported me here on redbubble, especialy the awesome RBC. Without you guys I would never have gotten this print, so thank you all from the bottom of my heart. I love you guys!