This was in the Cabin of the Root Beer Lady,
she used to live in what is now the "Boundry Waters
Canoe Area" she lived about 800 ft from Canada
and would make root beer from the lake water and her own recipe.
I think it was about fifteen miles and about 6 or 8 portages by canoe to the nearest town.
in the later years she was so well known that she had to limit the root beers one could buy.
she would cut ice in the winter and store it in her ice house and it would usually last until sometime in august.
she lived in the wilderness for 56 years and was 80yrs at her death.
Dorothy's homestead was dismantled in 1987 and transported by dogsled and snowmobile to Moose Lake, and then on to Ely,Mn.
Thats where I took this photo.
Her life story is very interesting, her name was Dorthy Molter, and you can read her story here.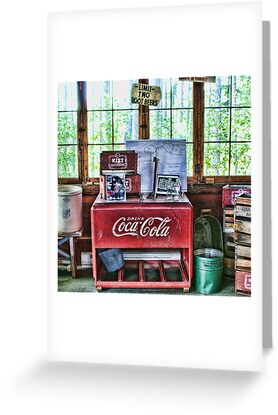 Taken with a Sony Alpha 200 & Tamron 28-300 lens