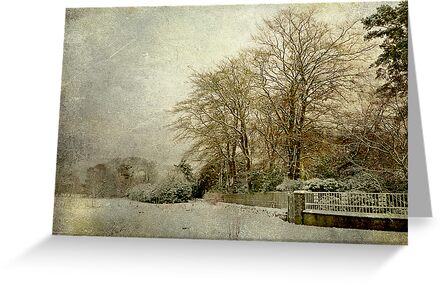 Welcome to my RedBubble page, which is a collection of some older images and a few newer artworks.
My work is mostly figurative, stemming from my love of nature, architecture and portraiture and is informed by my appreciation of a wide range of artists, including John William Waterhouse, Frieda Kahlo, Lucien Lévy Dhurmer, Carel Weight, Mary Cassatt, Edmond Aman-Jean, Roger Dean, Kit Williams and many others.
I'm also a fan of contemporary artists, including Anita Inverarity, Mark Scadding, Jenny Saville, Barbara Glatzeder, Jennifer McRae, Bob Harper, Kim Wallace, Keith Mellard, Wilma Dunbar, Angela Dillon, Michelle Simone Lagueux, Graeme Lowe, Donna McGlynn, Sarah J. Stanley, Shena Thompson, Catherine Howell, Rosy Long, Levi Bunyan, Marie Albert, Wei Li Zhu, Marg Thomson, Jimsin Vogel, Esther Green and Alice Savage, to name a few.
Some incredible tutors have helped me to achieve my aims, notably Adrian Hall, Mark and Lottie Cheverton, William Connon, David Henderson and Paddy Dorian.
Several close friends have kept me going over the years.
You know who you are and I love you for standing by me and enabling me to continue my journey, as I hope to be a constructive part of yours.
Thank you for visiting and for any kind comments or purchases.
You can find me online at;
My dog Molly has her own blog;
My artworks and writing are not in the public domain and are copyright © Mike Crawford.
Commercial use is prohibited without written permission.
I'm pleased to say that all proceeds from my redbubble sales go directly to Well Small Animal Rescue.