Christmas card
A young Amish couple enjoying a buggy ride in the Christmas snow.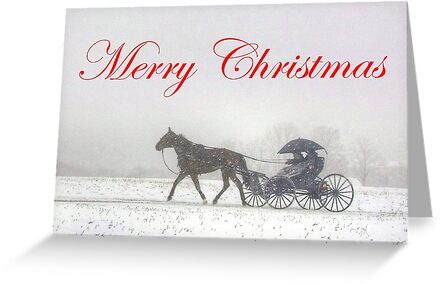 This Christmas card is dedicated to my wife, Abbey …for her love of horses and the Amish friends in her life.
Your comments are always welcome! Constructive criticism is appreciated.
© 2009 Gene Walls
All copyright and reproduction rights are retained by the artist. Artwork may not be reproduced or altered by any process without the express written permission of the artist.
This Christmas card has received 1562 views as of November 1st, 2013
Featured in "The World As We See It"
Featured in "American Patriot"
FEATURED in "Weekly Theme Challenges"