Canon Digital EOS 30D with 70-200mm 1:2.8 Tamron lens, f 19.0, FL 70mm, ISO 100
134 views as of 1 June 2014
Shot on US 20 near Galena, Illinois, this farm has it all. Corn, hay, pasture and buildings, lots of buildings. The idyllic rural setting was captured on a mid-Summer day in the late afternoon.
I combined five exposures over a five-stop range with a fixed aperture and variable shutter speed processed with Photomatix Pro 5 and Detail 3 from Topaz labs to produce this hdr image.
Images are available in matted, framed, canvas or mounted formats as well as greeting cards and posters at truly extraordinary pricing. Just click the Prints, Posters or Cards tab to explore all the formats available. The sample below is a framed print with a walnut frame and a black matte.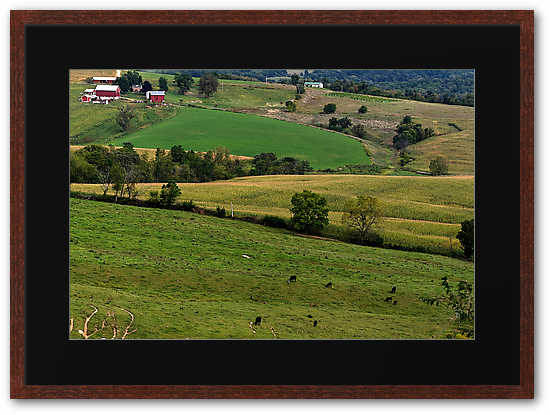 Viewed as a note card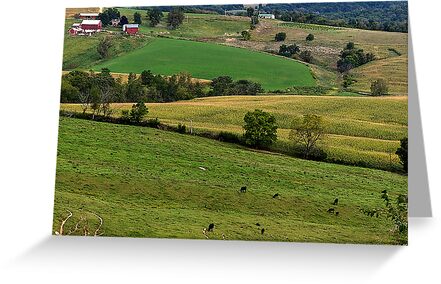 This image is licensed under a Creative Commons Attribution-NonCommercial-NoDerivatives 4.0 International License