This is an old image from 2007.
1844 views
It's a self portrait taken indoors with studio lighting and then I had a stock image of a forest I composed onto the background. It was done so long ago I don't have the information on where I got the forest stock, so I can't credit it. But it was a moderately used texture which doesn't dominate the piece. The hair was saturated in PS.
This image was featured on the HomePage of RedBubble!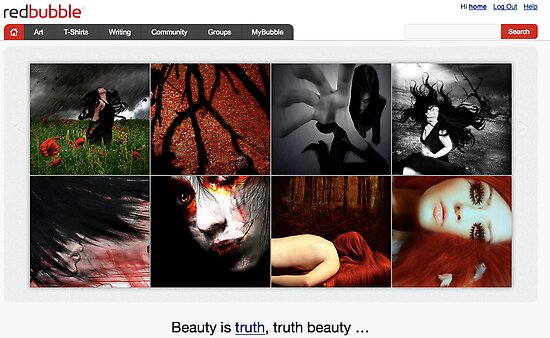 © Jessica Walker