Taken in the Victorian bush at Steiglitz about an hours drive from Melbourne.
I have taken shots of this old wreck for over 10 years,it was in one piece when I first photographed it after coming around a bend and spotting it in a paddock.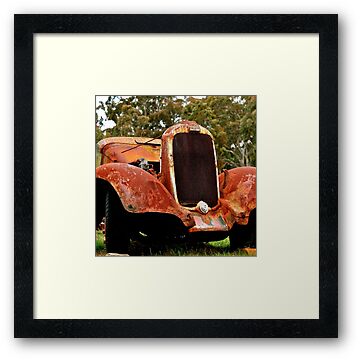 It has been shifted since to the midddle of the paddock and is now in pieces, I really like the way
it stands so majestic in all its rusted glory.
Equipment Canon 50D Canon 24-105 L series Lens
Please click on image to view larger