One thing I learned a long time ago is when concentrating on an image, don't forget to look behind you.
I was busy photographing fishing boats at the opposite end of the beach and when I turned around I saw this beautiful light as a sudden rain squall approached.
I, literally, snapped the image and then ran for cover as the rain pelted down.
Featured in Sea group, Going Coastal, Tropical Art and Featured Features groups.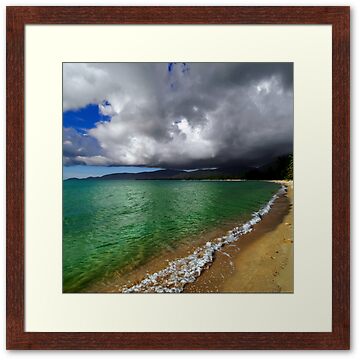 Taken with Nikon D100 and 12-24 lens.