Roses are red
And so this is too
But what can it be?
I'm not giving a clue!
It is a leather cricket ball…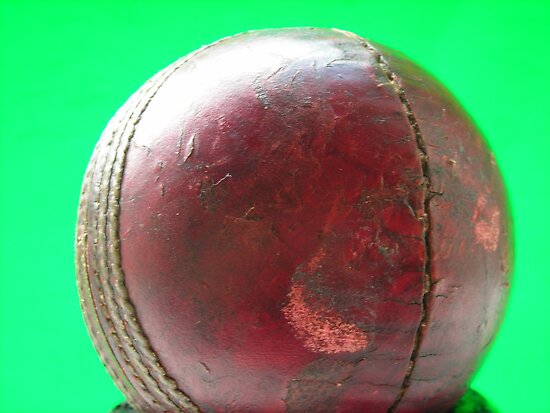 And in case you are wondering… the plant content of the ball is the cork which makes up the core, the thread which holds it together, and traditionally the red dye was made from rose madder, a dye derived from plants of the Rubia genus.