I am a very proud mother of two beautiful grown up daughters,
I moved down to the Illawarra 12 years ago to lead a more creative and peace
I have a extensive varied working background In Hair and Fashion
Duncan Marks is my favourite model, my muse, my inspiration <3 <3 <3
One day I came downstairs at work to start a client (it was a two story terrace ) and my boss had pinched my blowdryer, (as I had painted flowers and vines and butterflies with nailpolish all over it)
From that moment I new my career was going to take a different turn.
When I went back to to college to study art I had to learn how to use a computer from scratch as when I went to school we did not have computers.
I live life with passion, creativity, and spirituality my life is awesome
I am living my dream and I am very proud to be part of this groundbreaking wonderful site……
Life is too short to be bored run with your dreams then you can never say you didn't give it your best shot
Bravo RED BUBBLE!!!!!
I offer a 100% Money back Guarantee if your not absolutely happy with my work!
INSTIGATE SYSTEMS THAT EMPOWER AND SUPPORT LIFE
"Asca Untangle the knot 2011 Entries and finalists*
http://www.flickr.com//photos/59041783@N02/sets...
Congratulations to Ben Quilty 2011 Archibald Prize Winner
:) :) :) :) :) :) :) :)
Congratulations too me for being a featured artist twice in one month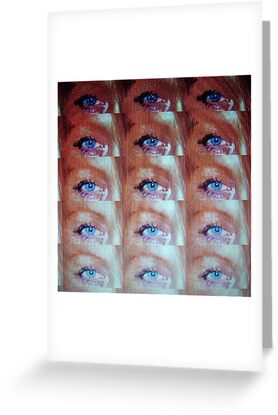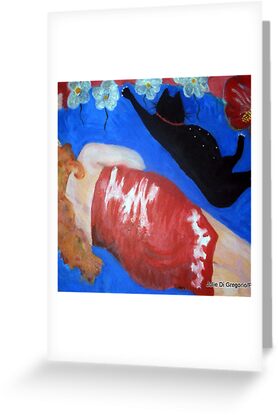 Creepin Jesus 08
Instigate Systems that empower and support life
Currently exhibited at "Scrags On The Beach"
Raymond Road Thirroul
Thirroul Seaside festival
For Sale $990.00 inc GST

All Better now Athena 08
Was Featured in Da Da Group in November
Instinctive Electic Intuitive Art
Thankyou for visiting my Bubblesite
Group Exhibitions
karoona Gallery 2001-2003
Old Firestation kiama 2002
Fireworks Cafe Austinmeer 2002
VIva La gong 2003*
Thirroul Seaside Art Festival 2005
Vision and Space Gallery Austinmer 2007
The blue snake painting was mine titled "40 Peices of Silver which sold at auction also for the "Save Sandon Point Fund .
Asca The Old Courthouse 2007-2008
The Dapto Art Prize (entrant) 2011
Yearning 05
Sand Spirit was proudly featured in the Illawarra group

Copyright Notice

All images and writing are the property of Julie Ann DiGregorio and may not be used wholly or in part thereof, without prior written permission.
Including copying, duplicating , publishing, (even on a web site) reproducing storing or transmiting by any means whatsoever.

Copyright Julie Ann Di Gregorio 2008

You can also email me for *original works *

at pinkminxart@hotmail.com