Acrylic, paint, collage and ink on paper.
Click to enlarge for a better view.
Just a whimsical piece I have put together, noticeably my first art work with a male. I love this guy as no one seems to know who he is but this is his mug shot from a Sydney Police Station. I also love the quote "This whole world is wild at heart and weird on top", an ode to Mr David Lynch.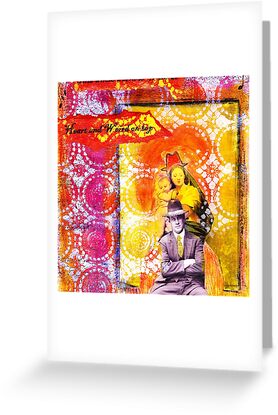 Original for sale
All original artwork are copyright Rebecca Schopen 2011. Copyright to this material is in no way transferable with the sale of this item. The buyer is not entitled to any reproduction rights – images cannot be reproduced without my permission, thank you.