This is a multi-layered composite. I used Portrait Professional to fine-tune skin color and then did everything else with CS4. I used four of my own textures, used the beautiful model from hypoxia stock@ DeviantArt and added a mask and handwriting for a touch of intrigue.
FEATURED in Dimensions ~ with special thanks and a big hug for Sharon Mau.
FEATURED in Art By Bubble Hosts ~ with sincere thanks to the admins!
INSPIRED BY THE MUSIC OF IL DIVO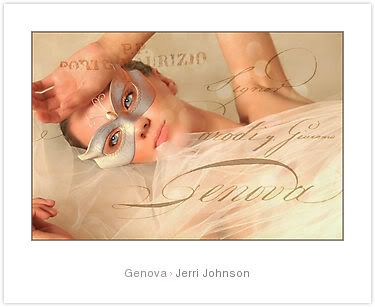 The trailer from the movie GENOVA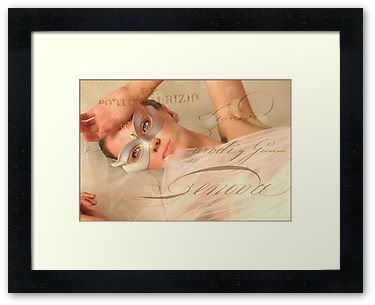 Inspired by poetry:
The Reading Club
by Patricia Goedicke
And each community has its tart, its magical false Helen
Or at least someone who looks like her, in all the makeup she can muster,
The gorgeous mask of whatever quick-witted lie will keep her alive
At least a little longer, on the crest of the bloody wave,
That dolorous mountain of wooden ships and water
In whose memory the women bring us this huge gift horse,
This raging animal of a play no one dares to look in the eye
For fear of what's hidden there.