This large image (37Mp) was taken in October of 2007. On February 22, 2011 at 12:51 pm, during an earthquake that devastated the central city of Christchurch, the spire collapsed falling in on its self and crushing an unknown number of people (estimate 20).
Update: search teams have not found any bodies in the Cathedral rubble.
It is possible that the Cathedral will be rebuilt though it is surely not going to look anything like this magnificant structure which stood 63m tall.
All Phoxford's profits from the sale of this image will go to the Red Cross earthquake appeal.
Framed print: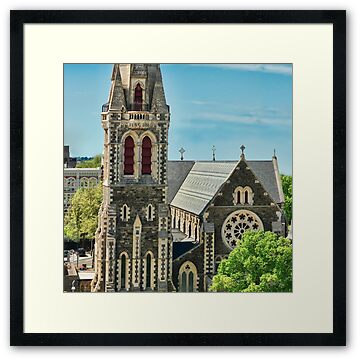 Mounted print:

Visitors since 19 Feb 2010: