PLEASE VISIT MY WEBSITE HERE for more products and images.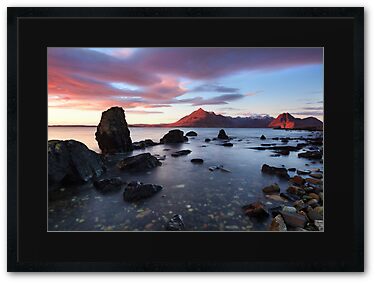 A view of the Cuillin Mountains in late November, at Sunset. From the beach at Elgol, across Loch Scavaig.
Canon EOS 7D
Sigma 10-20mm lens at 12mm.
B+W Polarising Filter, and ND 0.9 Filter
f22. Auto White Balance.
3 RAW files Layer Blended in Photoshop.