PLEASE VISIT MY WEBSITE for my full range of work and products.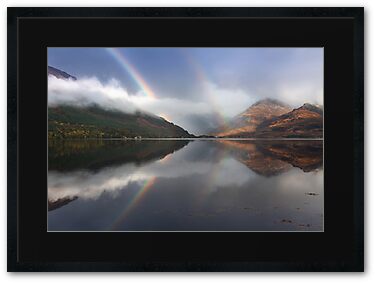 Rainbows, Mist, Mountains AND reflections…..what more could you ask for ? Thirty minutes of astounding light on Loch Duich, Kintail, North West Highlands of Scotland.
Canon EOS 7D.
A hand-held shot ( light was changing too rapidly to set up the tripod ! ).
Canon EF 24-105mm IS lens at 24mm.
iso 100 , f13, 1/60 sec.
Daylight WB.