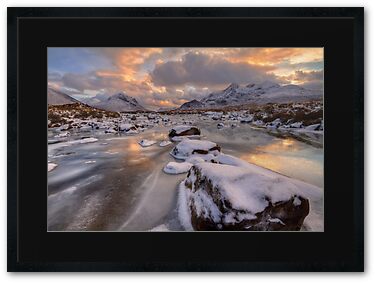 Isle of Skye, Scotland.
The river at Sligachan, frozen, on Christmas Day 2010.
Looking towards Marsco and Sgurr nan Gillean, the Cuillin Mountains.
Sligachan lies in the heart of the Isle of Skye, ten miles from Portree.
HDR.
3 RAW files processed in Photomatix and Photoshop.
Canon EOS 7D. iso 100. Auto WB. f22. 1/20 sec. 12mm on my Sigma 10-20mm lens.