An image shot last Summer (August) when the weather was pretty tempestuous !! In between rainstorms, I managed to capture this .
Sligachan is at the heart of the amazing Cuillin mountains, from where many paths take you into and up to the summits .
Shot with my Canon EOS 40D, on a tripod, polariser, f23, 1/4 sec, iso 100, auto wb, 17-85mm lens set at 26mm, single RAW file, which I processed in Photomatix as a pseudo HDR, further adjustments in PS CS4.
PLEASE VISIT MY WEBSITE*
for even more images and products……..
……………………………………………………………………………


……………………………………………………………………………
FEATURED IN
http://www.redbubble.com/groups/natural-color-and-light
AND
http://www.redbubble.com/groups/unlimited-quality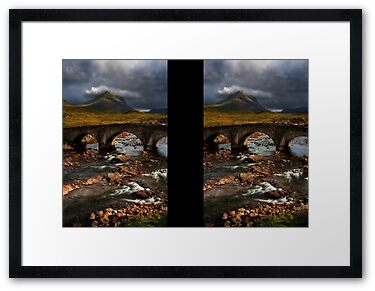 MORE OF SKYE HERE