The Giant Redwood National Park, California, USA, contains the tallest living things on earth, evergreen trees that grow to 350 feet…..it is pretty overwhelming and magical to walk through on one of the many popular trails that exist here, and to gaze upwards, a neck-breaking experience ! I feel they are best seen in the mist, adding an air of mystery !
Shot on my Canon EOS 20D,mounted on tripod, lens at 18mm, f 5.6, ( I wanted the front sharp, the backround hazy..) 1/4 sec, iso 100, auto wb, RAW file processed in Photomatix, single file pseudo HDR, adjusted in Adobe Camera RAW, then in CS3 I applied the Orton effect to emphasise the textures on the trunks, reducing the opacities for the final result.
AND
ON REDBUBBLE HOME PAGE 4TH JULY !!!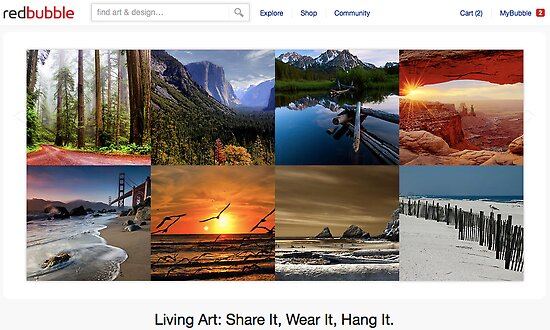 :
……………………………………………………………………………


……………………………………………………………………………
FEATURED IN
http://www.redbubble.com/groups/your-magic-places
AND
http://www.redbubble.com/groups/unlimited-quality
AND
http://www.redbubble.com/groups/rebel-group
AND
http://www.redbubble.com/groups/amazing-orton-effect
AND
http://www.redbubble.com/hdr-photography
AND
http://www.redbubble.com/groups/hdri-no-holds-barred
AND
http://www.redbubble.com/groups/artists-universe
AND
http://www.redbubble.com/groups/cees-fun-artsy-friends-3-per-day
AND
http://www.redbubble.com/groups/wow-art
SEE OTHER ITEMS IN MY USA SET…