It's All About The Horse
(2011.OCT.22)
This young bachelor stallion escaped roundup in August, 2011.
As the hills are currently overrun by hunters, he and his older companion stud have been hanging out in the lowlands, seemingly taking advantage of mowed-off shocks of uncultivated crested wheat left by summer grazing cattle.
In a few weeks, BLM plans another massive removal of wild horses from Nevada's vast high desert , southwest of here. The propsed "strategy" includes the intent to castrate and release two hundred stallions like this fellow. Similar plans were scrapped in Wyoming, after scientists and other experts presented PROOF that such actions are not necessary or desirable.
Please join the effort to STOP these devastating BLM experiments on our treasured wild horses!
Petitions to sign
These are directly linked to the White House, and require 5,000 signatures to be considered. It's very easy, and your voice truly makes a difference!
*
1) Reform Federal Wild Horse & Burro Management Programs and Related Policies
2) Protect Wild Horses and Burros; Reform Inhumane Interior Department Management Program That Wastes Tax Dollars
3) Restore the Free-Roaming Horses and Burros Act of 1971 to its original intent that no organization or person be exempt
4) Fire Ken Salazar as Secretary of the Interior
5) Stop all Wild Horse Roundups
6) Support a Ban on Horse Slaughter
American Wild Horse Preservation Campaign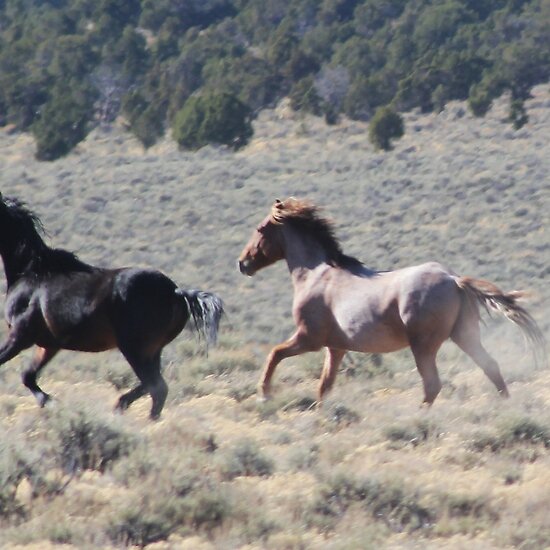 Egan Basin – Butte Valley
Eastern Nevada, USA
---
Canon 550D EOS
Sigma 70-300mm