I just couldn't stay away …. He …. heard me coming – in my rattling old truck – slowly along the dirt road – searching.
He paused … to ….consider …. he …. came closer … so near the road … where I was parked. Waiting.
Again … we danced.
---
(2010.APR.19)
Eastern Nevada, USA
---


▲ Your Favorite Work Challenge on Everything Equine (Tie Vote)
(2012.NOV.12)
▲ Horses Or Ponies Challenge on Cover Shots
(2012.MAR.15)
▲ Just Horsing Around Challenge on A Little Bit Of You
(2011.NOV.09)
▲ Land Mammals Category: Equidae (Wild Horses) on Nature Photography Challenge
(2011.JUL.15)
▲ Beautiful Horses (Full Body Portraits) on Animal Photography
(2011.JUL)
▲ Wild Horses Of North America Challenge on Simply Horses
(2010.JUN.05)
▲ Horse(s) Challenge on You're Accepted
(2010.MAY.23)
▲ North American Animals Challenge on Made By Nature
(2010.MAY.05)
▲ Equine Photography Challenge on Good News Group
(2010.MAY.02)


▲ Anything & Everything Challenge on It's What Moves Me
(2012.MAR.25)
▲ Your All-Time Most Popular Work Challenge on Applied Imagination
(2012.MAR.06)
▲ Horses Challenge on Artists' Universe
(2012.FEB.28)
▲ Wild Animals Challenge on Superbly Visual
(2012.FEB.10)
▲ First 20 Voucher of 2012 on Breath-Taking Animals And Plants
(2012.JAN.31)
▲ The Horses Challenge on 4 Winners Only
(2011.DEC.10)
▲ Equines Of All Kinds on Amazing Animal Creativity
(2011.NOV.04)
▲ Horse on Bubbling Bubblers
(2011.AUG.20)
▲ Just One Challenge on Friends Of RedBubble
(2011.APR.25)
▲ Where Are All These Stunning Horses? Challenge on All Creatures Great And Small
(2011.MAR.31)
▲ One Is The Loneliest Number Challenge on Just The Horse
(2011.FEB.24)
▲ Your Best-Ever Horse
(2011.FEB.05)
▲ Anything Goes Challenge on The Sisterhood
(2010.DEC.16)
▲ I Support Animal Welfare Challenge on Quality Unlimited
(2010.NOV.07)
▲ Horse Challenge on Spirit Of The Native American
(2010.OCT.25)
▲ Any Work – No Rules Challenge on Most Favorites
(2010.SEP.08)
▲ Cloven Hoofs Hooved Creatures on All About Your Best Work
(2010.JUL.01)
▲ Anything Goes Challenge on Canon DSLR Group
(2010.MAY.13)
▲ Last Equine Upload Challenge on Equine Art & Photography
(2010.MAY.08)


Nominated for the prestigious Pay It Forward Showcase by my
Wild Horses, Mustangs, & Other Non-Domestic Equines group
cohost, Corri Grytling-Gutzman
Of this image, Corri wrote: "I want to nominate [The] Haunting
by Arla Ruggles. The photo she took of this wild stallion lives up to its name…it's haunting. The photo is beautiful on the web and even more so in real life. I purchased her calendar that includes this image, and I love it."
♥ THANK YOU VERY MUCH, CORRI!! ♥


DeeZ 5C Awards Showcase
(2012.JAN.03)


Special Nevada Wild Horse Tribute
(2010.AUG.28)


High Quality Images
(2010.JUL.01)


on Animal Photography
(2010.APR.24)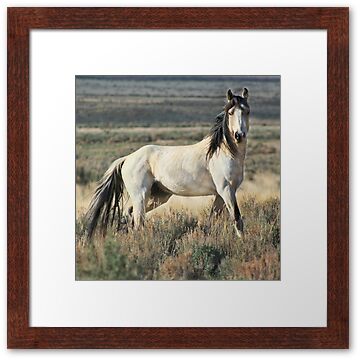 ▲ Artists' Univers
(2012.NOV.30)
▲ Breathtaking Animals And Plants
(2012.JAN.25)
▲ Just The Horse
(2011.FEB.17)
▲ 10+ Features
(2011.JAN.24)
▲ Pay It Forward
(2010.SEP.19)
▲ That One Great Shot
(2010.JUN.25)
▲ Wild Horses, Mustangs & Other NonDomestic Equines
(2010.JUN.13)
▲ Made By Nature
(2010.MAY.07)
▲ Simply Horses
(2010.APR.29)
▲ The Top Favorites Group
(2010.APR.28)
▲ NEVADA: The Silver State
(2010.APR.25)
▲ Steptoe Valley Photographers' Association
(2010.APR.25)
▲ Animal Photography
(2010.APR.24)
▲ Image/Writing
(2010.APR.24)
▲ Style! Class! Elegance! Excellence!
(2010.APR.23)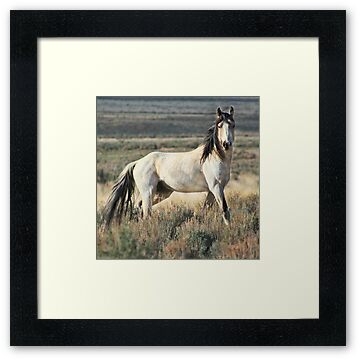 ---
Canon 350D EOs
Sigma 70-300 mm
Corel PhotoImpact x3
---

Artist's rendering by "Tiffany Rach"
---
Views (2013.FEB.03)
Views: (2012.NOV.29)
Views: (2012.OCT.29)
Views: (2012.MAR.12)
Views: (2012.FEB.21)
Views: (2011.AUG.21)
FAV's: ♥♥♥♥♥ ♥♥♥♥♥ ♥♥♥♥♥ ♥♥♥♥♥ ♥♥♥♥♥ ♥♥♥♥♥ ♥♥♥♥♥ ♥♥♥♥♥ ♥♥♥♥♥ ♥♥♥♥♥ ♥♥♥♥♥ ♥♥♥♥♥ ♥♥♥♥♥ ♥♥♥♥♥ ♥♥♥♥♥ ♥♥♥♥♥ ♥♥♥♥♥ ♥♥♥♥♥ ♥♥♥♥♥ ♥♥♥♥♥ ♥♥♥♥♥ ♥♥♥♥♥ ♥♥♥♥♥ ♥♥♥♥♥ ♥♥♥♥♥ ♥♥♥♥♥ ♥♥♥♥♥ ♥♥♥♥♥ ♥♥♥♥♥ ♥♥♥♥♥ ♥♥♥♥♥ ♥♥♥♥♥ ♥♥♥♥♥ ♥♥♥♥♥ ♥♥
---
---
2011 Wild Horses Of The Open Range Calendar


Cover Image: Band Of Brothers
---
This calendar can be customized with any of
your favorite "*Wild Horses Of The Open Range" images in my portfolio.
---
http://ih0.redbubble.net/work.5035971.1.lp,375&...



---