Portrait from the photograph of an Apache girl on display in the museum (c.1898 – public domain); the background image is my photograph of Pecos Pueblo National HIstorical Park ruins. New Mexico, USA
I kept going back to look at her, trying to capture that haunted, captive look behind the glass … eventually, I came to this composite.


RedBubble HomePage
(2009.DEC.28)
*Views: (2012.JAN.18)
Fav's: ♥♥♥♥♥ ♥♥♥♥♥ ♥♥♥♥♥ ♥♥♥♥♥ ♥♥♥♥♥ ♥♥♥♥♥ ♥♥♥♥♥ ♥♥♥♥♥ ♥♥♥♥♥ ♥♥♥♥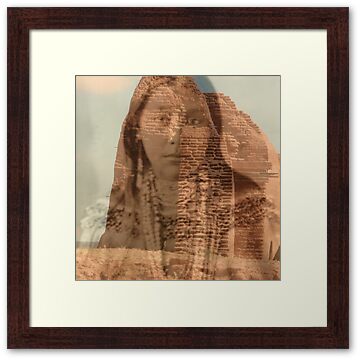 Inspired by the works of two exceptionally gifted artists:
Antanas and Mary Ann Reilly



▲ People As The Main Subject Challenge on HomePage Vets
(2010.OCT.31)
▲ Feminine Intent BEST on Feminine Intent


▲ A Class Of It's Own
(2012.MAR.03)
▲ Maximum Exposure
(2010.JUN.13)
▲ From The Heart
(2010.JUN.12)
▲ Homepage Vets
(2010.APR.07)
▲ Enhanced Photos
(2010.MAR.15)
▲ All Things Cool and Awesome
(2010.MAR.15)
▲ Before and After
(2009.DEC.04)
▲ The Wild West Show
(2009.OCT.29)
▲ Ethnic Art
(2009.OCT.26)
▲ The Woman Photographer
(2009.oct.22)
▲ New Mexico
(2009.OCT.21)
---
Canon 350D EOs
Sigma 70-300mm
JASC PaintShop Pro x7 & Corel PhotoImpact x3
---
Photo of the original portrait, taken 1898.
The photo is mounted on a wall, behind glass.

Background image: Pecos Pueblo ruins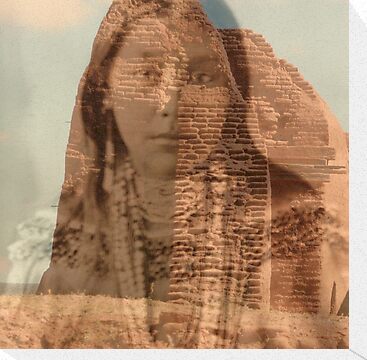 (2009.NOV.22)