… but for how long?
(2008) Our wild horses are at the center of tremendous controversy, as the government agency whose purpose is to protect the herds, announced that they have run out of funds for maintaining more than 33,000 captive horses — and one "solution" was mass "euthanasia".
Recently, the BLM proposed eliminating eleven wild horse areas from the Ely, NV District. All 620 horses in this area would be permanently removed from their natural environment, purportedly blamed for "environmental damage".
(2010) In the face of tremendous public opposition, the euthanasia proposal has been removed from discussion.
(2011) In February, the BLM removed nearly 2,000 wild horses from the Antelope Complex WHA in eastern Nevada. They plan to remove another like number from neighboring WHA's in July.
(2011) In August, BLM removed several hundred wild horses from the so-called "Triple B" and "Maverick-Medicine" HMA's in eastern Nevada.
In January, 2012, they plan to gather more than a thousand wild horses from central Nevada's vast "Pancakes Complex". Experimentally, all captured mares will be treated with anti-fertility drugs, and the sex ratio of remaining horses will be "adjusted" to 60 Male:40 Female. In addition, 200 gathered stallions will be castrated and returned to the range, despite the cancellation of an identical program in Wyoming.


Wild Horses $20 voucher Challenge on The Wild West Show
The prize voucher will be applied toward purchase of the print on RedBubble, and proceeds from sale of that print will be donated to the
American Wild Horse Preservation Campaign
(2010.APR.18)


Freedom Challenge on Outsiders


Freedom Challenge on All Soft And Cuddlies
(2009.JUL.31)
RedBubble Homepage Feature
(2010.APR.04)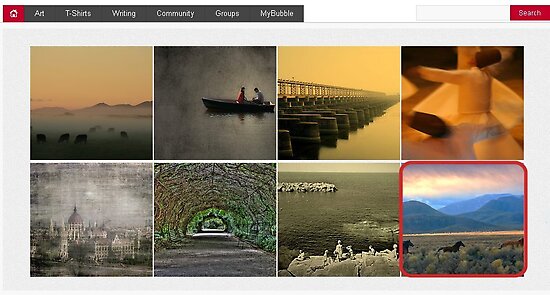 ▲ High Quality Images Permanent Feature Page
(2011.APR.02)


▲ Sold
(2011.JUN.19)
▲ Speed
(2011.APR)
▲ The Silky Touch
(2011.APR.02)
▲ Wild Horses, Mustangs & Other Non-Domestic Equines
(2010.JUN)
▲ Mountains Across The Globe
(2010.APR.23)
▲ A Place To Call Home
(2010.APR.06)
▲ AMERICA's National Parks & Wildlife Habitat
(2010.APR.06)
▲ EarthKeepers
(2009.OCT.11)
▲ Postcard Style
(2009.OCT.11)
▲ Mornings and Evenings — Sunbeams and Storms
(2009.07.05)
▲ The Wild West Show
(2009.JUN.29)
▲ All Things Poetic, Artistic, Philosophical
(2009.APR.19)

Mustangs: Stallion, Yearling, Lead Mare
Butte Valley – Eastern Nevada
(2008.NOV.29)
Views: ♥♥♥♥♥ ♥♥♥♥♥ ♥♥♥♥♥ ♥♥♥♥♥ ♥♥♥♥♥ ♥♥♥♥♥ ♥♥♥♥♥ ♥♥♥♥♥ ♥♥♥♥♥ ♥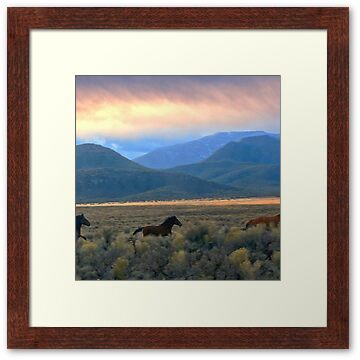 ---
Canon 350D EOS
Tamron 55-200mm
Tiffin 52mm UV filter
---