Featured in Creative, Talented & Unknown on 2012-05-03
Dedicated to clansmen who had fought for the cause.
Canon EOS 1D Mark IV
The world-renowned story of Bonnie Prince Charlie's fight for the British throne gathered momentum at Glenfinnan where he raised the Jacobite standard and rallied his clansmen for battle.
The long reaches of Loch Shiel are veiled by steep mountains, and the rallying there of some 1,200 Highlanders must have been an awe-inspiring sight when the Prince arrived from Loch Nan Uamh on 19 August 1745.
Some 70 years later, the Glenfinnan monument was built by Alexander MacDonald of Glenaladale in memory of all the clansmen who had fought for the cause. The tower is now in the custody of the National Trust for Scotland and a Visitor Centre here (open April – October, tel/fax: 01397 722250) which tells the Prince's story. ref: http://www.road-to-the-isles.org.uk/glenfinnan....
Link to Calendar:
http://www.redbubble.com/people/photograph2u/art/6043590-5-atholl-palace-hotel-scotland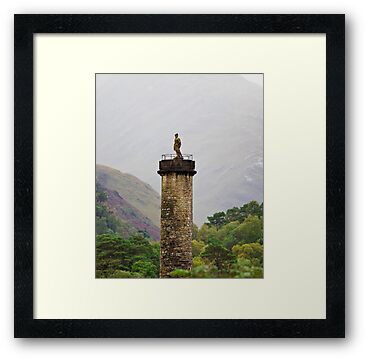 Location: Loch Shiel, Glenfinnan, Scotland
Date: 2010-09-22
Canon EOS 1D Mark IV
ISO: 250
Shutter Priority: 1/40 sec
Aperture: F/10
Metering Mode: Spot
Copyright: Yannik Hay
Lens: Canon EF 70-200mm f/2.8L IS II USM@200mm
Lightroom 3.3
Photoshop CS5 64 bits for Mac – Camera Raw 6.6