3 Favs
954 Views2012-08-25
Highland single malt scotch whiskey.
We were following the Whiskey Trail and one of the stops were at the MacAllan distillery.
It is a beautiful property and huge. This is the entrance.
It is so well kept that I took plenty of photos, almost in every corner!
"High on a hill overlooking the River Spey, with magnificent views across to Ben Rinnes, The Macallan Visitor Centre nestles within the glorious Easter Elchies Estate at Craigellachie." ref: http://www.scotlandwhisky.com/distilleries/spey...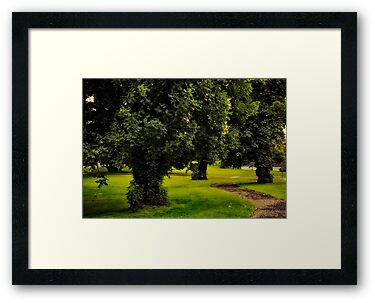 Texture: SunnyPop from CoffeeShop
Location: MacAllan Distillery, Craigellachie, Banffshire, Speyside, Scotland
Date: 2010-09-20
Canon EOS 1D Mark IV
ISO: 400
Shutter Priority: 1/200 sec.
Aperture priority: F/4,5
Metering Mode: Spot
Copyright: Yannik Hay
Lens: Tamron 28-300mm @60mm
Photoshop CS5 for Mac – Camera Raw 6,41