1 Top Ten
584 Views 2012-11-14
9th Placement in The Beach challenge in Ontario group on 2011-06-18
______________________________________
Each year we come back to Sauble beach for more photo shoots. And at the beginning or at the end of the season this is when we like it most.
The beach is calm, practically no one there except the odd one.
We find it so relaxing.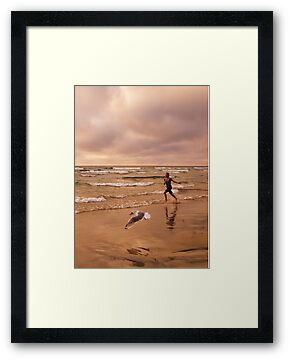 Sauble Beach is a destination for sunsets. So we had to go and see by ourselves.
But for this time, we were at the end of the afternoon, before sunset.
Location: Sauble Beach, Lake Huron, Ontario, Canada.
DateTimeOriginal: 2011-05-09
Copyright: Yannik Hay
Canon EOS 1D Mark IV
Shutter: 1/80 seconds
Aperture Priority: F6,3
ISO 200
Metering Mode: Spot
Lens: Tamron 28-300mm@60.0mm
Photoshop CS5 for Mac – Camera Raw 6.4