373 Views 2012-01-14
Play on the architecture of a beautiful architecture in Las Vegas, Las Vegas boulevard.
Black and White version.
The sun was lower in the sky and more shade was falling over the building. That's why it is brighter on the lower part than on the upper part.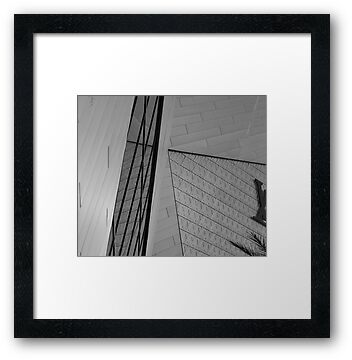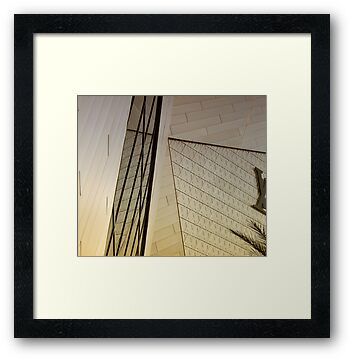 The 7,700-square-foot store, with an angular metallic facade that resembles the exterior of LA's Walt Disney Concert Hall, is located at the new Crystals retail center in the new CityCenter development. Fashion industry trade paper WWD reports the interior resembles that of the New York and Milan locations, with antique bronze and glass display cases, velvet sofas, and luxe touches that include a black marble fireplace, Ultrasuede paneled walls and a beaver rug. ref: http://latimesblogs.latimes.com/alltherage/2009...
Location: Las Vegas boulevard, Las Vegas, Nevada, US.
Date: 2010-10-16
Canon EOS 1D Mark IV
ISO: 200
Shutter: 1/200 sec
Aperture: F/8
Metering Mode: Evaluative
Copyright: Yannik Hay
Lens: Tamron 28-300mm@65mm
Photoshop CS5 32 bits for Mac – Camera Raw 6.4