3 Top Ten
3 Features
11 Favs
479 Views on 2012-01-12
7th Placement in the Top Ten New PNW Group Avatar challenge in the Pacific NorthWest group on the 2010-09-27.
8th Placement in the Top Ten August Feature challenge in the Wild Nature Photography & Writing group on the 2010-09-07
10th Placement in FOLIAGE, FESTIVALS, OR TRADITIONS OF FALL in October challenge in BEAUTIFUL BC group on 2011-10-30
_____________
Featured in Pacific North West group on the 2010-08-18.
Featured in Wild Nature Photography and Writing on the 2010-08-07.
Featured in A Place To Call Home on the 2010-08-01
Autumn on Lake Garibaldi. We walked 9 km of steep and zigzaging trail to have this view.
Garibaldi Provincial Park is a favourite destination of outdoor enthusiasts: it offers a range of hiking opportunities ranging from a few hours to a few days using map and compass.
Garibaldi Park has an interesting geological background as it was created by volcanic action which created the formation of many of the park's peaks; The Black Tusk: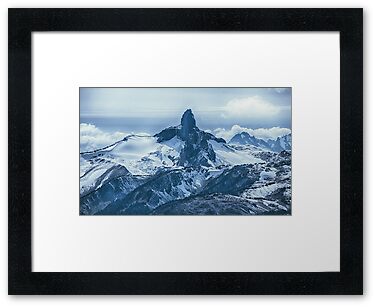 Price Mountain, The Table, Mount Garibaldi, the Cinder Cone and the Glacier Pikes just to name a few. Lava from Clinker Peak is responsible for the creation of The Barrier: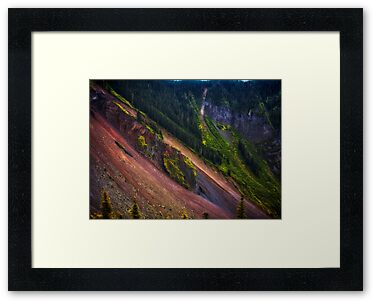 .
Behind this natural dam 300 metre deep Garibaldi Lake was formed: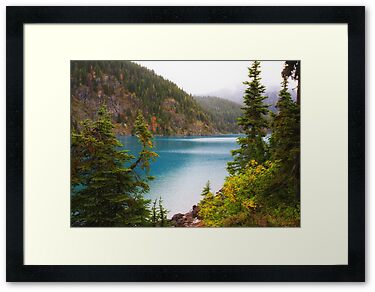 In 1860, while carrying out a survey of Howe Sound on board the Royal Navy survey ship H.M.S. Plumper, Captain George Henry was impressed by a towering mountain dominating the view to the northeast. Captain Richards chose to name the 2,678 metre mountain Mount Garibaldi, after the great 19th century Italian patriot and soldier, Giuseppe Garibaldi, a guerrilla general whose exploits and valour held in high esteem. In 1907, a party of six Vancouver climbers reached the summit of Mount Garibaldi. The views from the peak inspired the establishment of summer climbing camps at Garibaldi Lake. This early interest led to the creation in 1920 of a park reserve.
Garibaldi Park comprises 194,650 hectares within the coast mountains, and is perhaps Canada's most accessible and spectacular wilderness. Raw and uncompromised backcountry, alpine meadows and glaciated heights. This scenically breathtaking area has endless outdoor opportunities, all within an hour of one of Canada's major urban centers.
The park is located 13 km north of Squamish, 97 km north of Vancouver along Hwy 99 on the road to Whistler. The park has five separate access points. Just north of Squamish is Diamond Head (you'll need chains in the winter), followed by Black Tusk/Garibaldi Lake, Cheakamus Lake, Singing Pass and then Wedgemont Lake, between Whistler and Pemberton. ref: http://www.garibaldipark.com/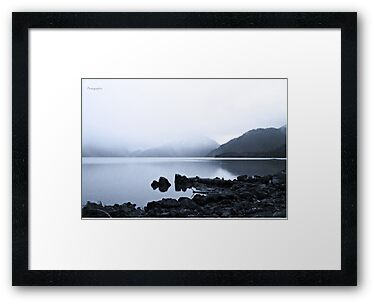 Location: British Columbia, Canada.
Date: 2008-09-22
Canon EOS 5D
ISO: 3200
Shutter Speed priority: 1/160 sec.
Aperture: F/8
Copyright: Yannik Hay
Lens: Canon EF 17-40mm f/4L USM@30mm