360 Views 2012-09-01
At the northwestern tip of Garibaldi Lake, the Garibaldi Provincial Park, B. C. Canada, volcanoes along the north, west, and south sides and non-volcanic peaks and lava flows from the volcanoes of Mount Price and Clinker Peak to the south blocked the ancestral valley, damming the waters of the lake behind the lava formation known as The Barrier.
This lava dam is over 300 m (1,000 ft) in thickness and about 2 km (1.2 mi) wide where it impounds the lake. ref: Wikipedia.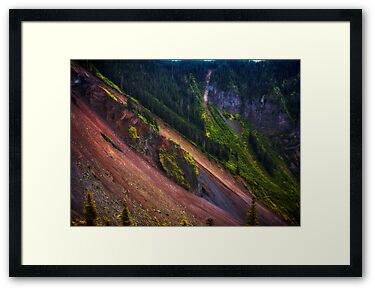 Date 2008-09-22
Location City: Garibaldi Provincial Park, British Columbia, Canada
Copyright: Yannik Hay
Canon 40d
Shutter priority: 1/60
ISO: 200
Lens: 28-135mm@28mm