RedBubble feature for January 7 2012.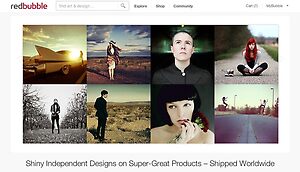 Welcome to my redbubble page !
This site is more about my passion than my profession and in that aspect I would call myself and experimental photographer.
To me this means I'm more interested in exploring than defining.
My work here has just popped over 200,000 views :) Awesome! This community rocks! Thanks so much to everyone involved!
Please also have a visit of my website and blog:
philipwernerfoto.com
You can like my Facebook page here:
http://www.facebook.com/pages/Philip-Werner-Foto/132796580075182
And follow my Tumblr blog here:
http://tumblr.philipwernerfoto.com
Peace
Love