As some of you know, recently I accidently killed my well-used and much-loved Canon 5D Mark II body and the EF 16-35mm lens on it at the time.
Imagine my joy when a package arrived a few days later from 1000 km away, containing a 5D2 body, carefully wrapped inside its original box. It felt like Christmas, and all because of the overwhelming generosity of Mel Brackstone in lending me her "old" one. Compared to how mine has looked for some time, Mel's looks brand new! It's a bit idiosyncratic, has a 1-point AF system, but it works just fine. (I mostly use manual focus TS-E lenses anyway.) With my 5D2's battery grip on it, I was ready for business!
Yesterday I took Mel's camera on its first trip to the Blue Mountains National Park, NSW, Australia. It felt good to be back in the saddle, and my head needed a break from my thesis (don't ask!). My aim was to shoot Terrace Falls for the first time and generally explore the region around them.
I succeeded in my aim and my loan 5D2 overcame its understandable nervousness whilst in my hands and on my tripod and even wants to go back and discover a route to Leslie Falls in the next valley.
By the time I actually got to Terrace Falls, the sun had just hit the ridge line above them and the so-called cloudy conditions had dissipated to blue sky, so there was too much light on the falls to be any good for shooting. But I wasn't disappointed because the reason I was late getting there were other falls:
Salote Pool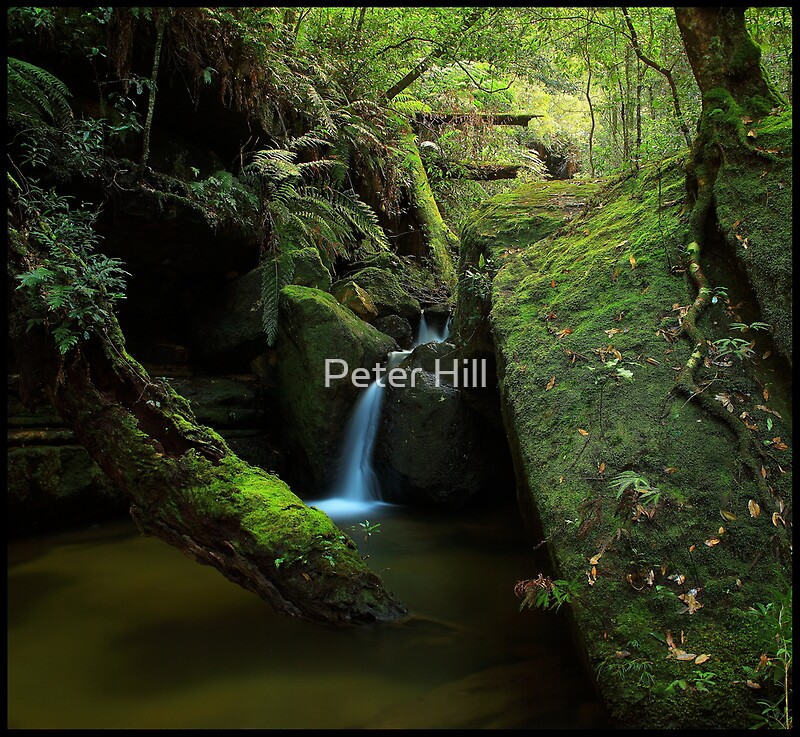 Canon EOS 5D Mark II, Canon TS-E 45mm f2.8 Tilt+Shift Lens with Hoya ND x400 filter, ISO 50, f10, 45 seconds
Unknown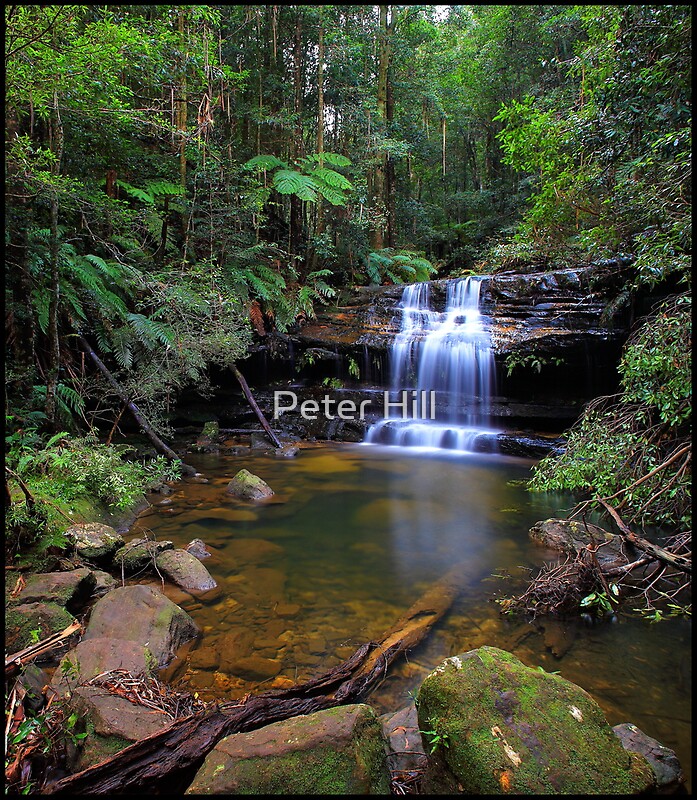 Canon EOS 5D Mark II, Canon TS-E 24mm f3.5L Tilt+Shift Lens with Hoya ND 8 filter, ISO 50, f7.1, 13 seconds
Thank you Mel!