Fateful return to Weeping Rock
Weeping Rock below Bridal Veil Falls on Leura Creek in the Blue Mountains National Park of New South Wales, Australia, holds special memories for me.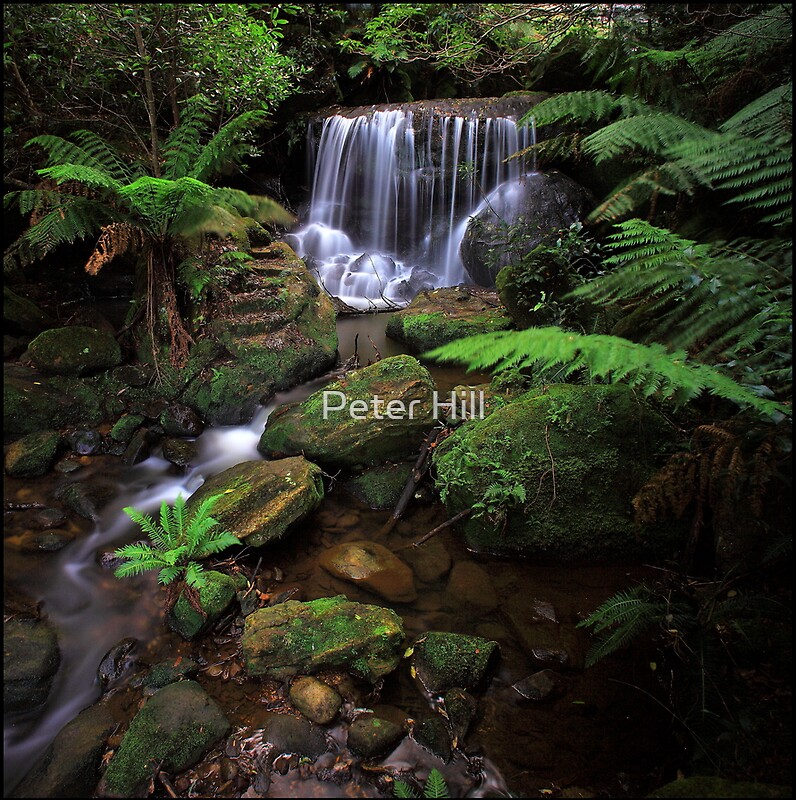 First, there was my quest to ascertain its correct name and prove it isn't called Lurline Falls (or anything else for that matter).
Second, it was where I recently proposed marriage. Distracted, I also left behind my EF 16-35mm lens and had to trek down and retrieve it from where I took the shot above.
Yesterday, Tanya and I returned to Leura Cascades above Bridal Veil Falls. This is one of the shots: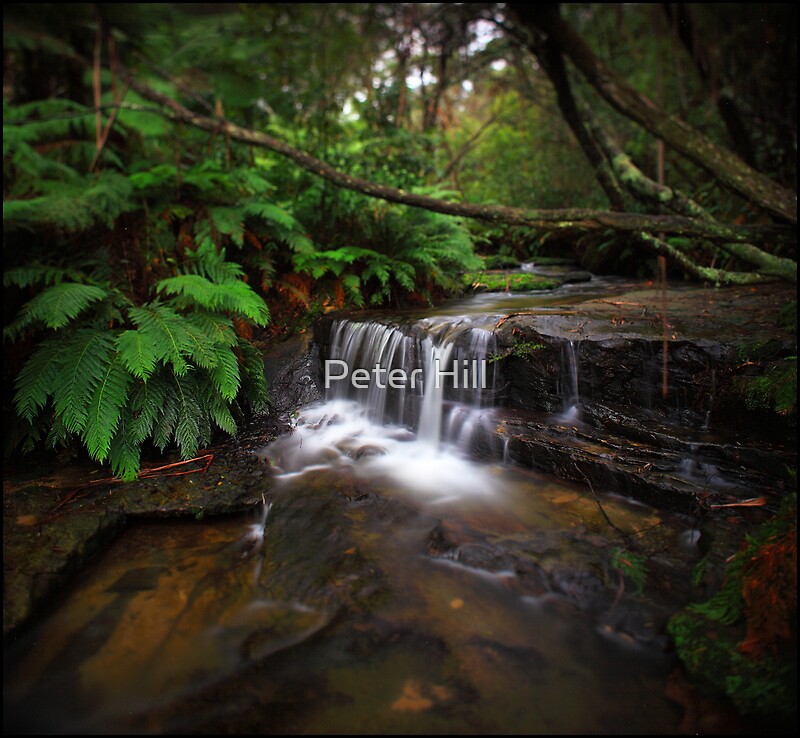 I really wanted to shoot Weeping Rock in fog though, and yesterday was a perfect opportunity, so down we went.
At the exact same spot where I had left behind my lens 2 months ago, I set up for some shots, took them, and then made a big mistake. Long ago I had warned Tanya not to put her camera bag on the ground next to the tripod, and that was the mistake I made. Whilst swapping lenses, my bag nudged a tripod leg and before I knew it the tripod tipped over and fell about 2 metres. Straight onto a rock in the creek.
Wouldn't you know it? The 16-35mm was on the 5D2 on the tripod. The lens is now in 2 pieces, snapped in the same place as happened to a 16-35mm owned by a friend of mine, who told me the cost of repair was the same as a new lens, ie not worth it. The impact was sufficient for the lens cap to fly off into the bush or water, never to be found.
Sadly, my 5D2 is dead too. After blow drying it and burying it in 4kgs of rice for a day I put it back together again and switched it on but … no response.
I remain philosophical. One of the first available in Australia, my 5D2 has seen a huge amount of action in some very harsh and extreme environments since 2008. Salt had long ago done its work on its exterior metal parts, and ever since a tripod fall onto rocks in a cove at Crescent Head 2 years ago, it's had a 1-point AF system. Fortunately I was able to get the 24-70mm repaired on that occasion but the 5D2's cracked and split head was not fixed. Then there was the time a wave at Whale Beach completely soaked the camera (and me), but after drying in the sun on the rock platform it spluttered back to life. It's shut down in 42 degree Celsius heat but come good with a cool down. It survived a river crossing which my boots did not. It's been dropped, rained on repeatedly, and scratched by countless trees. It joined me in a nasty backwards fall onto rocks below Hazelbrook and survived, and a few other falls as well. And it's pretty much reached its shutter life. Basically, my uninsured 5D2 has been an outstanding workhouse, with the "D" standing for "Danger"!
As Tanya is a photographer as well, she understands my need now to postpone our wedding and spend the money instead on replacing my gear, preferably a 1D X and 85mm f1.2.
As if! No, Tanya's practical suggestion makes perfect sense. I will borrow her perfectly-good 30D until after our honeymoon in Iceland next year. And the 16-35mm? As Tanya said, thank goodness it wasn't one of the Tilt+Shift lenses!
Cheers