Previous image but with added texture layer. The Dandenong Ranges are just outside Melbourne in Victoria, Australia.
865 views and 37 favouritings as of 23 Mar 2012.
Featured in:
DSLR Users
Trees
Cee's Fun Nikon
The Best of Red Bubble
Hometown Photography
Trees, Beautiful Trees
Your Country's Best
Green Artistry
Nature and Man
Yarra Valley and Ranges
Our Planet's Scenery
The Best of Red Bubble
Top Favourites
This image was created from multiple shots combined using CombineZP and then had filters and a texture layer added.
107 views as of 19 Sep 2010
427 views as of 12 Aug 2011
733 views as of 12 Jan 2012
34 favouritings as of 12 Jan 2012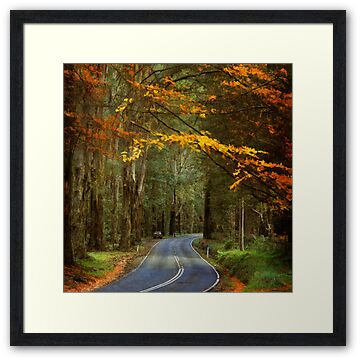 Nikon D90 50mm Prime lens @ f2.8