One of the hanging glacial valleys at Milford Sound in the south island of New Zealand. The sun was setting and lighting up the clouds. The curved bottom of the valley is typical of glaciers.
1077 views as of 14 June 2012
57 Favoritings as of 14 Jun 2012
Featured in:
Dawn and Dusk Photography
Nikon DSLR Users Group
Atmospheric land and seascapes
HDR photography
Moody and Evocative
Mountains and Mountain Light
The Silky Touch
Shots in the Fog
My SoMBA Gallery
The Landscapes of our World
Top Favourites
Colourists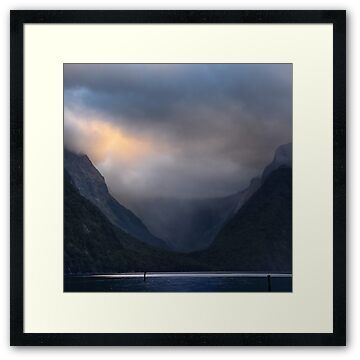 This is a HDR image from 3 shots 2 stops apart.
Nikon D90 18-200mm VR lens, processed using Photomatix.