The main waterfall at Milford Sound harbour (New Zealand). In wet weather every hillside becomes a torrent of waterfalls. Converted to monochrome as there was virtually no colour in the original.
204 views as of 7 Oct 2010
487 views as of 28 Apr 2012
545 views as of 4 May 2012
Featured in:
Nikon DSLR Users
Black and White Photography
100 to 499 viewings
Landscapes of Our World
Where on Earth is This?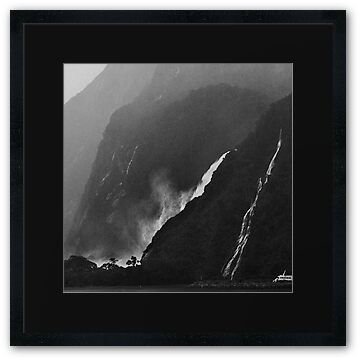 Nikon D90 18-200mm VR lens