The castle is Eilean Donan near the Isle of Skye in Scotland for those of you who were wondering. The rocks are from Sorrento near Melbourne in Australia. This is a photomanipulation.
Featured in:
Nikon dSLR Users
Love Affair with the Lens
Country Bumpkin
Contrasting Perceptions
Your Country's Best
Travel and Adventure
A Place to Call Home
Around the World
Style! Class! Elegance! Excellence!
Hometown Photography
Deez 5C's
Cee's Fun Nikon Group
Colour and Light
Landscapes of Our World
Where on Earth is This
Superbly Visual
Bubbling Artists
The World
WOW 964 views and 87 favouritings by 24 September 2010
1601 views and 90 favouritings as of 22 Dec 2011
1835 views and 99 favouritinigs as of 28 Jan 2012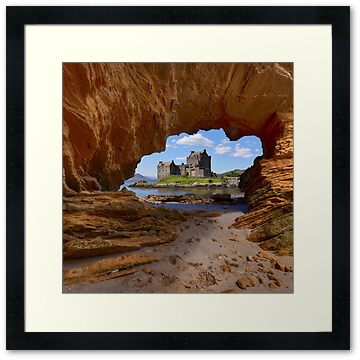 This is a part HDR image from 3 shots 2 stops apart. Nikon D90 Sigma 10-20 and 18-200 lenses. HDR using photomatix.