The rice terraces of Long Ji in China. This shot was taken from the tracks between the lookouts above Pingan. The rice was just getting ripe so there are touches of gold in the fields.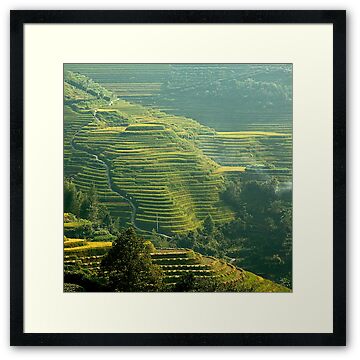 Featured in:
Hometown Photography
Colour and Light
The Silky Touch
The Group
Digital Photography
Cee's Fun Artsy Friends
Nature and Man
Rural Around the Globe
All Things Photographic
Superbly Visual
True Colours of Asia
673 views as of 27 Aug 2011.
947 views as of 24 Sep 2011
Nikon D50 18-70mm lens.