This is just that, a photo of a kaffir lily looking in the mirror! I have been experimenting with light and shade with my photography and love the effect it gives – the colours are just so vibrant.
Taken with a Lumix FZ38 camera
I have taken another version of Looking in the mirror which is on my photos page. Click on the photo below to go to it!


Photos of this one below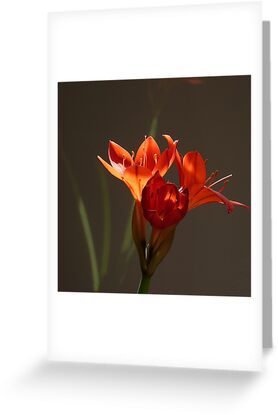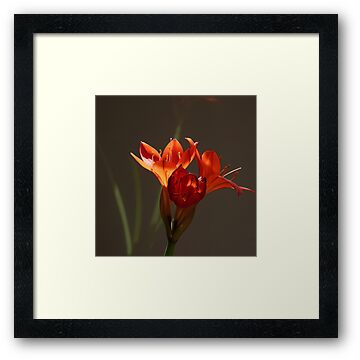 FEATURED in Real" Life Photography on 4/9/10
FEATURED in GORGEOUS FLOWER Cards on 5/9/10
190 views and34 favouritings as of 18/10/10