There has been two sales of this image.
God called Moses to the top of Mount Sinai and then He spoke these ten commandments.
This image started out with a photograph of a plain stone. Using photoshop, I manipulated the stone to give it an aged look and then added the ten commandments. The image below is a close-up view.

Poster View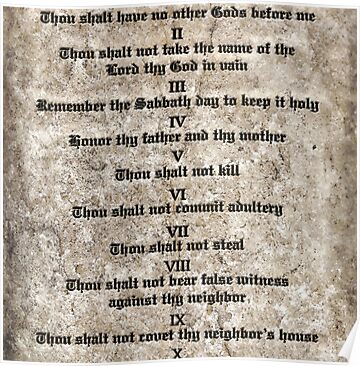 Please don't copy or download this image. My photos may NOT be reproduced and/or used in any form without my written permission. If you want this photograph, I would be honored for you to purchase it.
©2010 Patricia Montgomery | Bucks Mountain Galleries | All rights reserved.