This guy wasn't the Court Jester but he could be hired for that as well.
A medieval knight looking fiercely, eating an ice cream popsicle and having no neck…..
Fully armoured it's a tough job to sit on the grass.

Fun moment in the encampment. A moment later there was a better way to wait for battle.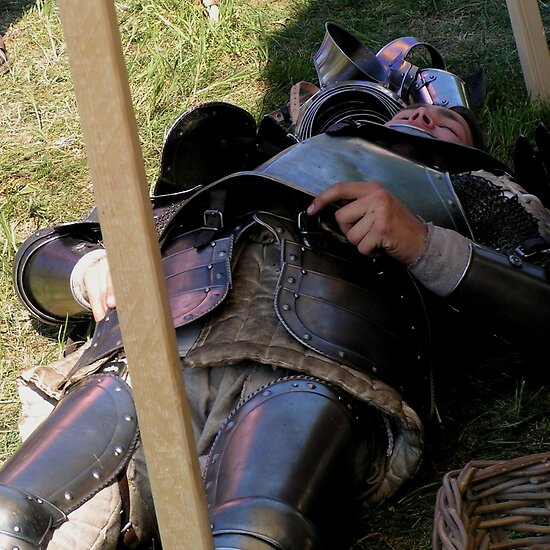 Special thanks to the Langenort Group for the opportunity to make photographs during the Historic Festival in Raalte Holland plus enjoying their several performances.