Back part of the Gothic Church of St. Nicolaas in Kampen. Also called Bovenkerk.
The building started in 1250 and ended in the 15th century.
Gothic architecture is a style of architecture that flourished during the high and late medieval period. It evolved from Romanesque architecture and was succeeded by Renaissance architecture.
On this very moment there are renovations going on. Plus on the 27th of april 2011 the new bronze bells will be heard over the city. The bells are special because they were made by a Master Bell founder who used the original Medieval way of founding the bronze bells in the open air and in the Church yard.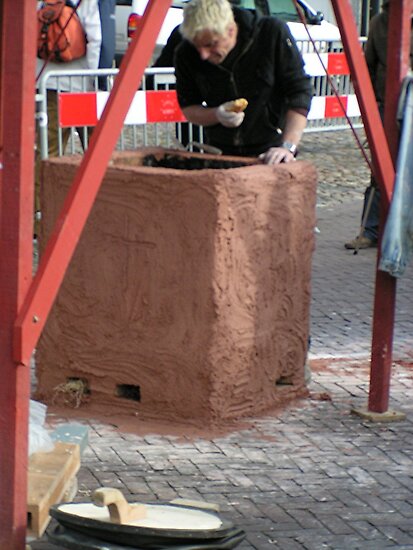 Lunchtime for the bellfounder but checking the handmade furnace. The complete process of building and preparing the furnace till the actually producing of the bell took 19 hours approx.