Great designs on the explosive milk churns made by two artists and carbide shooters Mattias van Wijnen, the hot rod flame design wow! Left the white one with the army explosive symbol is created by Ruben Sellis.
Cracking artists and designs. The milk churns are exposed during a exhibition in het Huys der Kunsten in Kampen.
No worries no carbide is used there, all safe!
Here are the guys behind the winning milk churns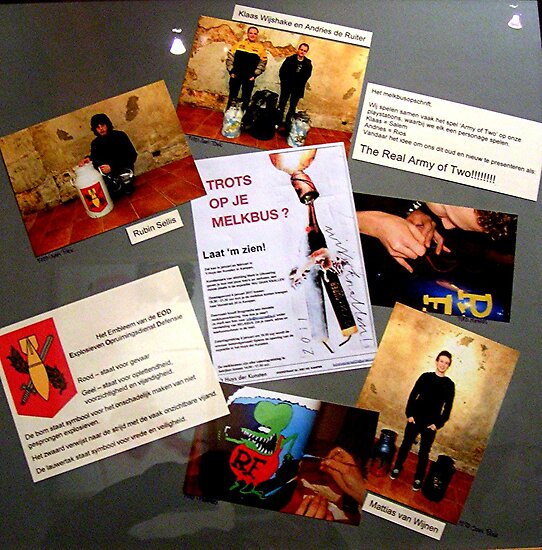 Hey!! UK milk churns are very usable too :)