I have been going through my old files on an external hard-drive and found a few images that I thought I might post…Hope you like them…
I took this a few years ago in the Sunshine Coast Hinterland on a beautiful day out with my hubby…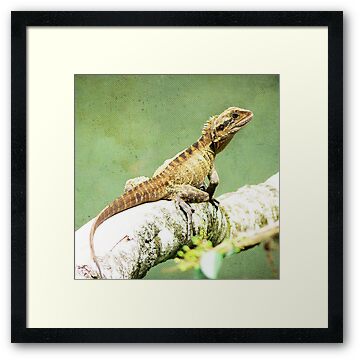 The eastern water dragon grows to around 80-90cm in length, much of which is tail The colour consists of shades of grey or brown with a series of black bands on the back and tail and a black stripe on the side of the head behind the eye. The underside is creamy-white, although males may have a vivid red on some or most of the belly and chest. There are enlarged scales forming a crest down the middle of the head, back and tail. The legs are relatively long and powerful and the strong tail is flattened on the sides to assist with swimming.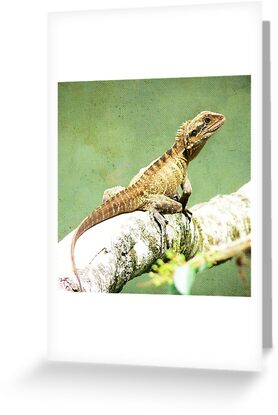 Lumix DMC-FZ30
f/3.1
1/30 sec.
ISO 80
Texture added
Edited in Corel PSP X2