Please view in Large Format (click image)
A triptych of TTV shots I captured down in Cape Schank, Victoria, Australia last year. This is Pulpit Rock, one of the interesting rock formations on the peninsula coastlines.
Canon 50D
18 – 55, 58mm
Kodak Duaflex IV and Home Made Contraption Box
Featured in JPG Cast Offs
Featured in Digital Photography
Featured in If It Doesn't Belong
Featured in Canon Photography Only
Featured in Divine Diptych
Featured in Live Love Dream
You might remember Pulpit Rock from this piece…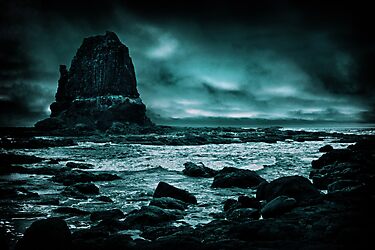 Uploaded at 9.45pm
Original 3 RAW file converted in Photoshop CS5. Edited and stitched together. Topaz Adjust filter applied.
MCN: CVR3M-BTB1D-PDSG2
<a href='http://www.myfreecopyright.com/registered_mcn/C...' title='MyFreeCopyright.com Registered & Protected' ><img src='http://storage.myfreecopyright.com/mfc_protecte...' alt='MyFreeCopyright.com Registered & Protected' title='MyFreeCopyright.com Registered & Protected' width='145px' height='38px' border='0'/></a>