Best Viewed Large
This is a collaboration between Maria Moro and myself. Maria asked me work on one of the photos she took on her recent visit to Melbourne. This is the finished piece. The original can be seen below, click on the framed piece to access the page.
Maria and I spent the whole of one Saturday roaming around Melbourne on a photo shoot.. and what a day that was! This piece commemorates that day for me, friends meeting and having a great day together, doing the things they enjoy the most. This is the way I control adversity.
I'd like to thank Maria for the great opportunity of collaborating with her on this piece. It's always such a great experience working with another artist, but that is heightened in a huge way when they are also your friend.
Manipulation of the Day: 08/07/2010 – Photo Manipulators Group
Featured in Digital Photography
Featured in You're Accepted
Featured in #1 Artists of Redbubble
Featured in Deepest Darkest Fears
Featured in Statues & Such
Featured in Just Brown
Featured in Enhanced Photos
Featured in The Secret Society
Featured in Anger Management
Featured in CORE [C.O.R.E]
Featured in Christian Churches Statues & Crosses
Featured in The Virtual Museum
Featured in Artists Universe
Featured in Art Universe
Top Entry in Theology: The Science Of Things Divine Challenge
Top Entry in Denial Challenge
Top 10 in Members Choice (Members Only) Challenge
Photo was taken outside St Patrick's Cathedral, Melbourne. Australia.
Textures from www.deviantart.com free use stock: struckdumb plus some of my own stock.
Original piece by Maria Moro: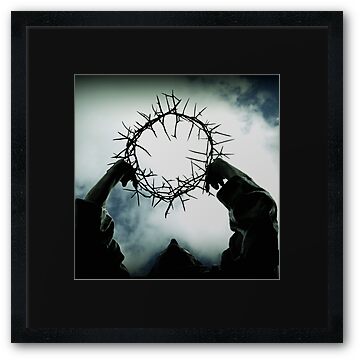 Edited 11pm
Canon 50D
500+ Views
46+ Favourites
MCN: CLVCM-4RNBG-2BFM4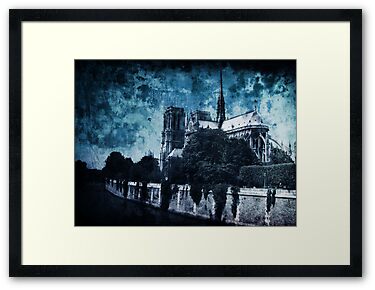 <a href='http://www.myfreecopyright.com/registered_mcn/C...' title='MyFreeCopyright.com Registered & Protected' ><img src='http://storage.myfreecopyright.com/mfc_protecte...' alt='MyFreeCopyright.com Registered & Protected' title='MyFreeCopyright.com Registered & Protected' width='145px' height='38px' border='0'/></a>