Born in Essex and living most of my life not so far from the coast, moving more times than I can count on my fingers including a year in Australia when little, I suppose the travel bug was instilled in me, so in the Summer of 2004, our family took a big leap into a life unknown and uprooted our lives and work, from the UK to live in the West of France. I love where we live and take a lot of inspiration for photography from the countryside and wonderful regions around us. I love people watching, the Fête de Traditions are always fun to photograph, the landscapes we have can be endless and the summer Sunflowers are bright and beautiful! We still have much to explore of this region and I look forward to doing so over the years and then sharing!

I have not had any formal training and just feel comfortable behind the lens, enjoying the feeling of liberty and fun that is to be had with a camera, I enjoy trying out new things, and seeing life from behind the lens. Since April '10 I am the "Official Photographer for Les Danseurs de Chaboussant I also freelance for the local tourist board and various local and regional Publications.

I use a Canon eos 500d & 600d sigma 18-200mm lens, Sigma lens 70-300mm and Canon 50mm f/1.8II lens.

Thank you for taking the time to peruse my work, your comments are much appreciated and constructive critique is also welcome :)

Please feel free to browse my Bubble Site

I also have my own Website for Photo Prints and PhotoCards of many different designs pamelajaynephotography.com

In 2013 I started to Blog apparently it's all the thing if you are running a business so here we go!

Also my eldest Chloe has joined the Bubble, if you have time please pop by and welcome her to this fantastic site :)

My youngest Naomi is also here sharing my Folio

-—————————————————-

FEATURES FROM 1st January 2012 – 31st DECEMBER
FEATURES FROM 1st JANUARY 2011-31st DECEMBER '11
FEATURES FROM 1st JANUARY 2010-31st DECEMBER '10
FEATURES FROM 1st JANUARY 2009 – 31st DECEMBER '09
FEATURES FROM OCTOBER '08-DECEMBER '08
Top Tens Placements '08-'12

-————————————————————

Features from 1st January 2013 Images shown twice have been Featured in more than one group.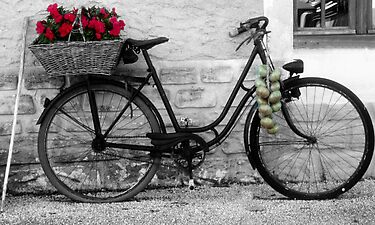 Artist of the Month 5th January





































+++++++++++++++++++++++++

Greetings Cards Sold

Thank you to the lovely people for buying these cards….

Sold as a Matted Print April '12


Sold as a Framed Print November '09


Sold as a Matted Print


Calender Sold October '09 for 2010

My Images Do Not Belong To The Public Domain. All images are copyright © PamelaJayne Smith. All Rights Reserved. Copying, altering, displaying or redistribution of any of these images without written permission is prohibited.